At What Age Do We Need to Clip Wings?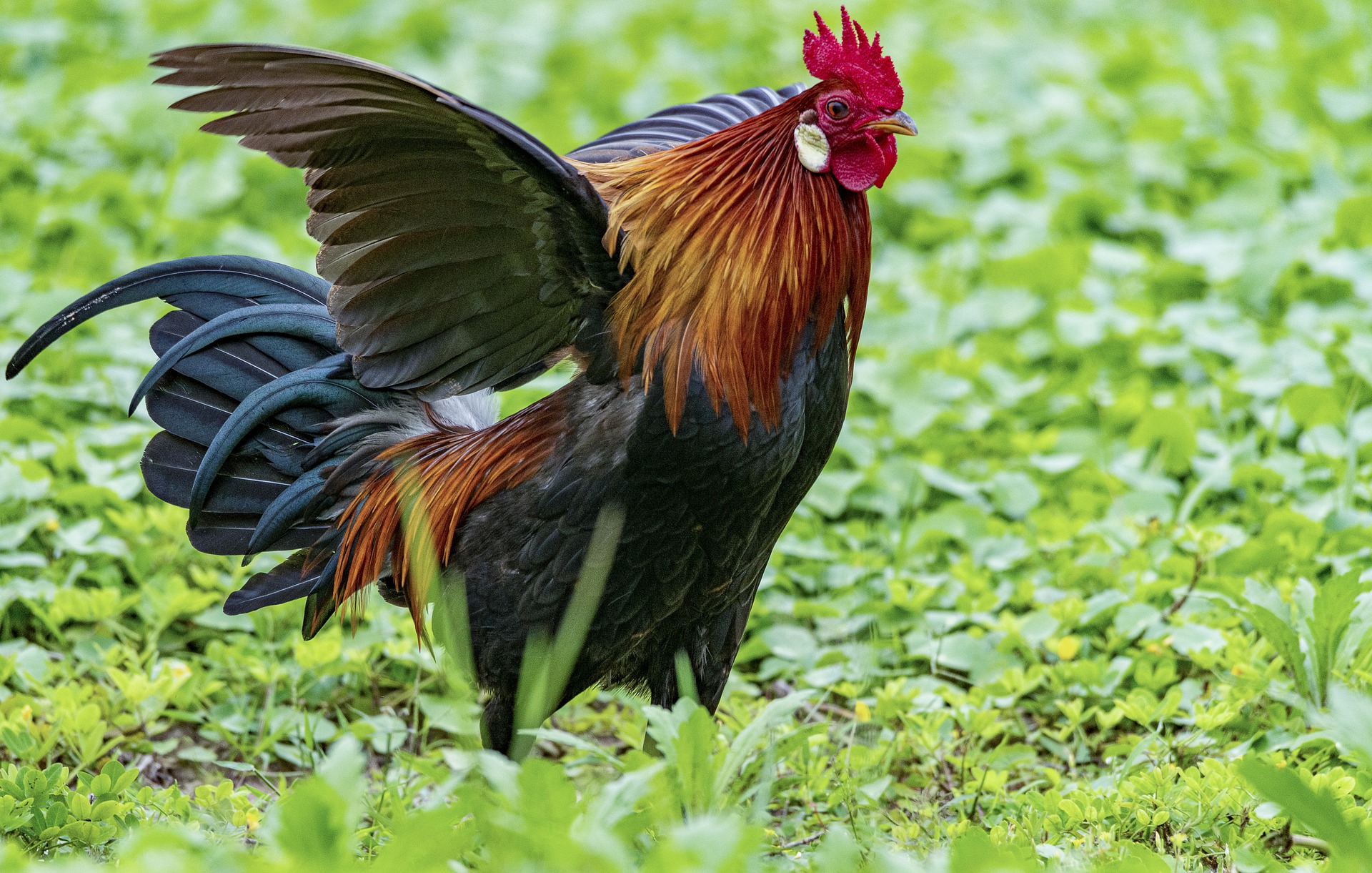 As a chicken enthusiast, one of the common questions I receive is, "At what age do we need to clip chicken wings?" Clipping a chicken's wings is a practice employed by poultry owners to prevent them from flying out of their designated areas.
The age at which wing clipping is done can vary depending on several factors. In this article, I will discuss the considerations involved in determining the appropriate age for wing clipping in chickens and provide insights to help you make an informed decision for your flock.

Understanding the Purpose of Wing Clipping
Before delving into the age aspect, it's crucial to understand why wing clipping is practiced in chickens. Wing clipping is a method used to limit a chicken's ability to fly and escape from its enclosure. Trimming the primary flight feathers on one wing disrupts the bird's balance and prevents it from achieving sustained flight. This practice is primarily employed to prevent chickens from escaping their designated areas, protect them from predators, and maintain flock safety.
Considerations for Wing Clipping
Now let's explore the key factors that influence the decision of when to clip a chicken's wings:
Feather Development Chickens go through various stages of feather development as they mature. Clipping wings too early can interfere with their natural feather growth and affect their overall health and well-being. It is important to wait until the feathers have sufficiently grown and hardened before considering wing clipping. This usually occurs when the chicken is around 8 to 12 weeks old, depending on the breed and individual development.
Flock Management The decision to clip wings may also depend on your specific flock management needs. If you have a free-ranging flock that requires some level of confinement, wing clipping can help prevent them from venturing too far and encountering potential dangers. On the other hand, if your chickens are housed in secure enclosures with adequate fencing, wing clipping may not be necessary.
Determining the Appropriate Age for Wing Clipping
While there is no one-size-fits-all answer, here are some general guidelines to consider when determining the appropriate age for wing clipping in chickens:
Feather Development and Hardening Wait until the chicken's flight feathers have fully developed and hardened. This typically occurs between 8 to 12 weeks of age, but it can vary depending on the breed. Assess the feathers to ensure they are strong and well-formed before proceeding with wing clipping.
Observing Behavioral Patterns Observe your chickens' behavior and activity levels to determine if wing clipping is necessary. If they show signs of attempting to fly over fences or escaping their enclosure, it may be an appropriate time to consider wing clipping. Keep in mind that some chicken breeds are less prone to flying and may not require wing clipping at all.
Performing Wing Clipping
Wing clipping is a simple procedure that can be done at home. Here are the basic steps:
Gather the necessary tools, including sharp scissors or poultry shears, and have a styptic powder or cornstarch on hand in case of bleeding.
Catch the chicken gently but firmly, ensuring its comfort and safety during the process.
Extend one wing at a time and locate the primary flight feathers. These are the longest feathers at the end of the wing.
Trim the primary flight feathers on one wing, taking care not to cut into the blood feathers or cause injury. It is generally recommended to clip around five to seven feathers, leaving enough intact for balance.
Repeat the process on the other wing, ensuring symmetrical clipping.
Release the chicken and monitor it for any signs of stress or bleeding. Apply styptic powder or cornstarch if necessary.
Alternatives to Wing Clipping
While wing clipping is a commonly practiced technique, it is not the only option for ensuring a bird's safety. There are alternative methods and training techniques that can be employed:
Harness Training
Harness training involves introducing a bird to a specially designed harness that allows limited flight while still maintaining control. With patience and positive reinforcement, some birds can adapt well to wearing a harness, providing them with supervised flight opportunities.
Environment Modification
Creating a bird-friendly environment is another approach to promoting safety without the need for wing clipping. This involves making adjustments to your home or bird's living space to minimize potential hazards. Install window screens or use window clings to prevent collisions, secure doors, and windows, and remove toxic plants or objects that could harm your bird. By creating a safe and enriching environment, you can allow your bird to explore and exercise while reducing the risk of accidents.
Positive Reinforcement Training
Training your bird using positive reinforcement techniques can help establish boundaries and encourage desired behaviors. By teaching your bird to respond to cues and commands, you can create a strong bond and enhance safety without the need for physical restrictions like wing clipping. Training can include recall exercises, target training, and teaching your bird to perch or remain in designated areas.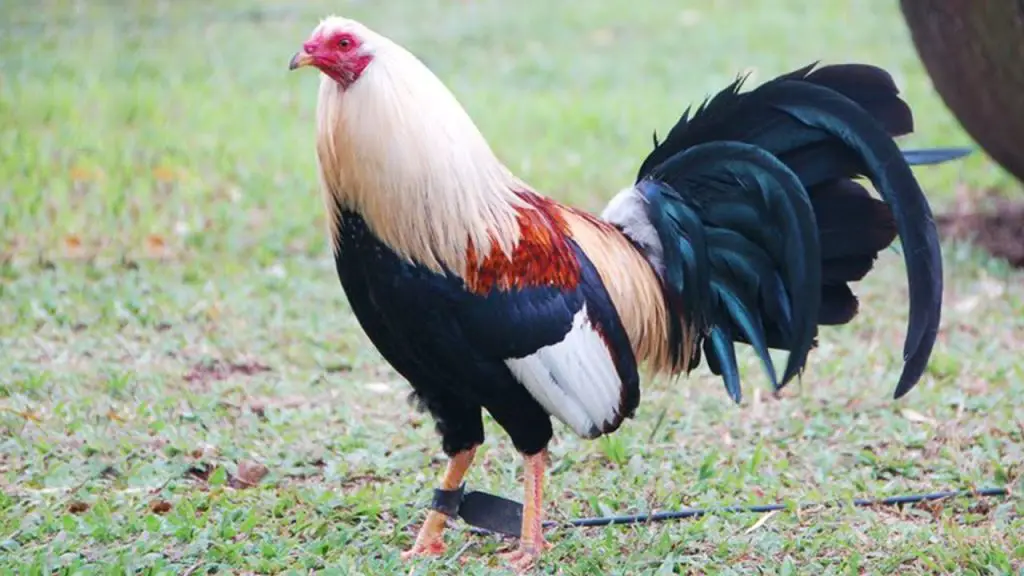 Conclusion
Determining the appropriate age for wing clipping in chickens involves considering factors such as feather development and flock management needs. Waiting until the flight feathers have fully developed and hardened, typically around 8 to 12 weeks of age, ensures that the chicken's natural growth is not disrupted. Observing behavioral patterns can also help determine if wing clipping is necessary, especially if chickens show a tendency to escape their enclosure.
Performing wing clipping is a straightforward process that can be done at home with the right tools and precautions. By following the steps outlined above, you can safely clip the primary flight feathers and limit your chickens' ability to fly.
Remember, wing clipping is a temporary solution and should be done with the welfare of the chickens in mind. Providing a secure and enriching environment for your flock is essential for their overall well-being. By considering the age and individual needs of your chickens, you can make an informed decision about when to clip their wings, ensuring their safety and the harmony of your flock.