What Rocky from Chicken Run Can Teach You About Raising Backyard Chickens
Chicken Run is a classic animated movie that tells the story of a group of chickens who are trying to escape from their farm before they can be turned into pies. Along the way, they are helped by a rooster named Rocky, who has his own reasons for wanting to fly the coop. While Rocky is initially seen as a selfish outsider by the other chickens, he eventually proves himself to be a valuable member of the team, and his bravery and sacrifice play a crucial role in the chickens' escape.
For backyard chicken owners, Rocky's story can be both entertaining and inspiring. The movie offers a fun and lighthearted way to engage with the issues that can arise when raising chickens, while also highlighting the importance of teamwork, leadership, and selflessness. In this article, we will explore Rocky's role in Chicken Run and how his story can be relevant for backyard chicken enthusiasts.

Background of Rocky
Rocky is a rooster with a confident and charming personality. He is voiced by Mel Gibson and is one of the few male characters in the movie. He arrives at the chicken farm after escaping from a circus, and initially tries to keep a low profile. However, his good looks and smooth-talking ways soon make him a hit with the female chickens, who are charmed by his bravado and sense of adventure.
Rocky's arrival at the farm causes some tension among the chickens, who are skeptical of his motives. They are used to a life of routine and fear, and are not sure what to make of this cocky newcomer. However, Rocky quickly shows his worth by helping the chickens to overcome some of their obstacles and inspiring them to dream of a better life outside the farm.
Rocky's appearance and personality make him a memorable character in the movie. He has a distinctive red comb and wattle, as well as a flashy white feather coat. He is confident, brave, and always ready with a witty remark. However, he also has a vulnerable side, and his past experiences with captivity and exploitation give him a deeper understanding of the chickens' situation.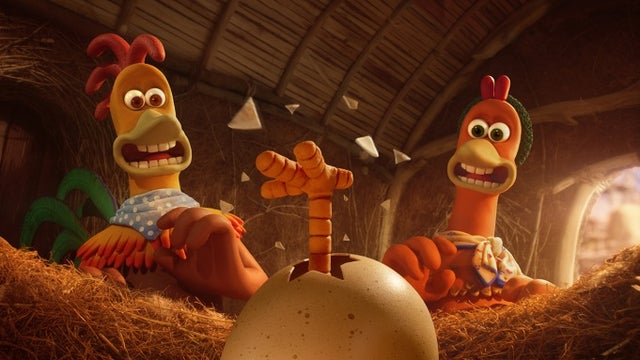 Rocky's Impact on the Chicken Farm
Rocky's arrival at the chicken farm has a profound impact on the other characters, particularly Ginger, the lead chicken. She is initially wary of Rocky, and suspects that he is more interested in his own freedom than in helping the other chickens. However, Rocky's charisma and positive attitude gradually win her over, and she begins to see him as a valuable ally in their quest for freedom.
With Rocky's help, the chickens start to dream of a better life outside the farm. They work together to build a flying machine, using their own resourcefulness and ingenuity to overcome the challenges they face. Rocky's influence on Ginger is particularly strong, and she begins to take on more of a leadership role, using her organizational skills to coordinate the chickens' efforts.
The transformation of the chicken farm is a key theme in Chicken Run, and Rocky plays a crucial role in making it happen. His bravery and encouragement inspire the other chickens to take action and believe in themselves, and his flying skills are instrumental in their eventual escape.
Rocky's Lessons for Backyard Chicken Owners
While Rocky's story is fictional, there are many lessons that backyard chicken owners can learn from his character. Here are a few key takeaways:
Leadership: Rocky's influence on Ginger is a powerful example of how leadership can make a difference. As a backyard chicken owner, you can take on a similar role by being a positive and encouraging presence for your flock. By providing food, shelter, and care, you can inspire your chickens to be healthy and happy, and to trust you as a leader.
Resourcefulness: The chickens in Chicken Run are able to build a flying machine out of scraps and found objects. This is a testament to their resourcefulness and ingenuity. As a backyard chicken owner, you can use this same creativity to make the most of your resources. Whether it's using old pallets to build a coop, or repurposing old items for your chickens to play with, there are many ways to be resourceful and save money while still providing a great environment for your birds.
Teamwork: The chickens in Chicken Run are able to escape the farm only by working together and using each other's strengths. As a backyard chicken owner, you can foster a sense of teamwork among your birds by observing their behaviors and personalities and creating a cooperative environment. Chickens have their own social hierarchy, and by understanding this dynamic, you can help them to work together in a way that benefits everyone.
Bravery: Rocky's bravery in the face of danger is an important theme in Chicken Run. As a backyard chicken owner, you can encourage your chickens to be brave by providing them with a safe and secure environment. By introducing them to new experiences gradually and giving them plenty of opportunities to explore, you can help them to build confidence and face challenges with courage.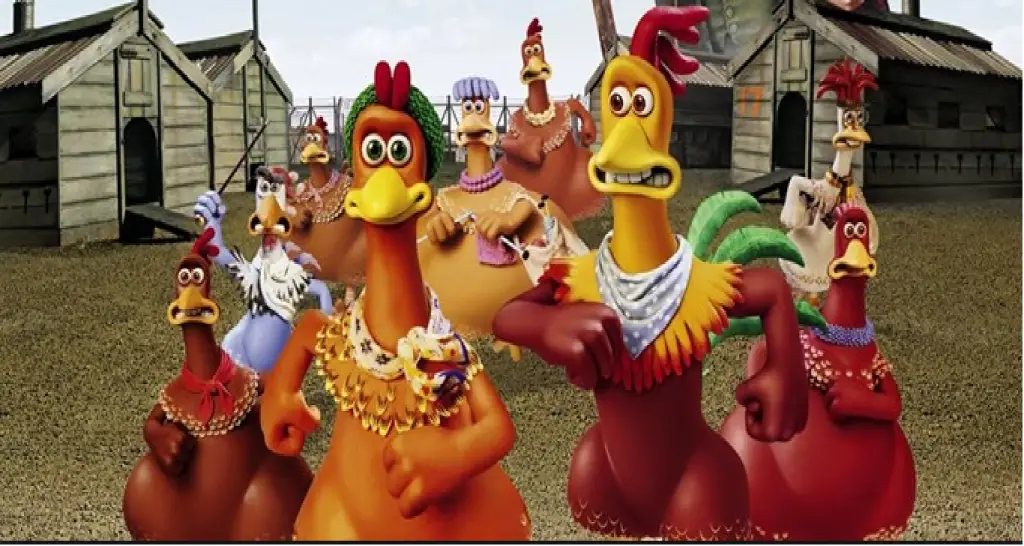 Conclusion
Rocky is a memorable character in the movie Chicken Run, and his impact on the chicken farm is an important part of the story. By inspiring the other chickens to dream of a better life and showing them that they have the ability to overcome their obstacles, he plays a crucial role in their eventual escape.
As a backyard chicken owner, there are many lessons that you can learn from Rocky's character. By providing your birds with a positive and encouraging environment, being resourceful with your resources, fostering teamwork, and encouraging bravery, you can help your chickens to thrive and live their best lives.
In conclusion, Rocky is not just a fun and entertaining character in a movie, but a symbol of hope and inspiration for backyard chicken owners everywhere. By following his example, you can create a happy and healthy environment for your birds and help them to achieve their full potential.