Do Bantams Chickens Make Good Pets?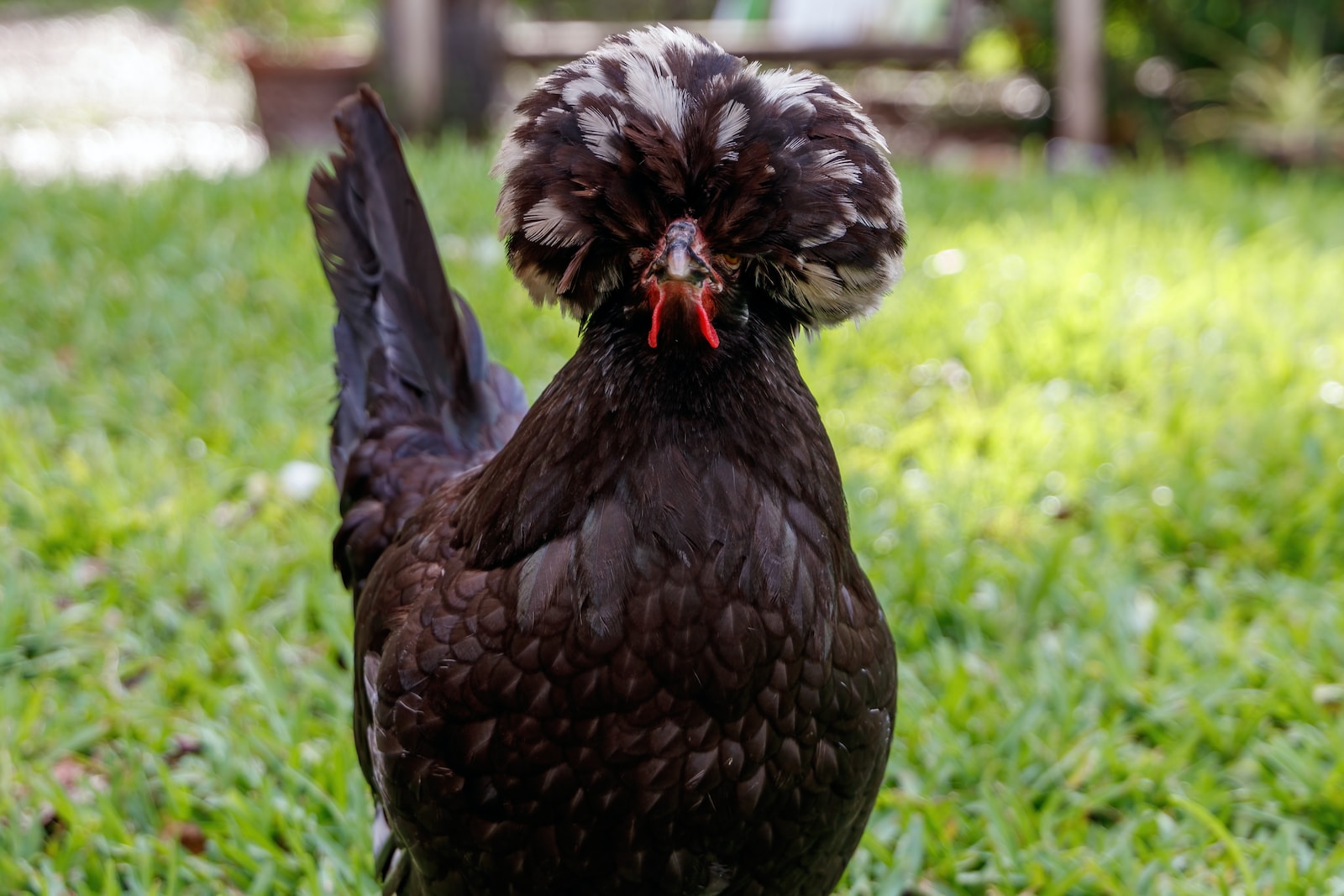 Bantam chickens are smaller versions of regular-sized chickens, typically weighing no more than two pounds. They originated in Asia and Europe and were brought to America in the 19th century.
Bantams come in various breeds, each with their unique characteristics and appearance. Some bantam breeds feature feathered feet or legs, while others have muffs or beards around their faces.

Why Bantams Make Great Pets
Bantams are a popular choice for backyard poultry enthusiasts because they make great pets. Unlike larger chicken breeds, bantams are easy to handle and require less space and maintenance, making them ideal for urban settings or small suburban backyards.
Bantams also have friendly personalities, making them excellent pets for children as well as adults who enjoy interacting with animals. In addition to being cute and cuddly creatures, bantam chickens also provide owners with a source of fresh eggs daily!
Characteristics of Bantams as Pets
Bantams, or miniature chickens, are becoming increasingly popular as pets due to their small size and unique appearance. But bantams have many more characteristics that make them great pets beyond their adorable looks. Here are some of the key traits that make bantams fantastic pets!
Small size and easy to handle
One of the biggest advantages of bantams as pets is their small size. Unlike standard chickens, bantams typically only grow to be a few pounds or less, making them much easier to handle and care for. Their smaller stature also allows them to be kept in smaller coops or even indoor enclosures.
Friendly and social personalities
Bantams are known for their friendly and social personalities, making them ideal companions for families with children or other animals. They enjoy being around people and often thrive on attention from their owners.
Low maintenance requirements
Bantams are relatively low maintenance compared to other types of pets. They don't require a lot of space, time, or specialized knowledge to care for. They can be fed commercial chicken feed or scraps from your kitchen table along with a steady supply of fresh water.
Unique and interesting appearance
Beyond their small size, many breeds of bantam chickens have unique looks that can add charm and personality to any backyard or home environment. For example, Silkies have fluffy feathers that give them a teddy bear-like appearance while Sebrights have striking coloration patterns on their feathers.
Overall, bantam chickens possess several qualities that make them great pets: they're small enough for easy handling, they're friendly and social animals who love attention from humans (and other animals), they have low maintenance requirements, and they come in many unique and interesting appearances. All of these characteristics make bantams an excellent choice for those looking to add a little feathered friend to their family!
Housing and Care for Bantams
Choosing the right coop or housing for bantams
When it comes to choosing a home for your bantam chicken, you need to consider their size and how many you plan on keeping. While they are small, they still need enough space to move around and feel comfortable. A coop that is too small can lead to aggression and stress among chickens.
Also, make sure the coop has good ventilation but also protects them from harsh weather conditions. Bantams can adapt to a variety of climates, but extremes of heat or cold aren't suitable.
Feeding and watering requirements
Bantams have similar nutritional needs as other breeds of chickens. They require water at all times as well as a balanced diet of proteins, grains, fruits, vegetables and some occasional treats such as mealworms or sunflower seeds. Be sure to provide grit in their diet that helps with digestion since bantams do not have teeth which mean they cannot chew their food well before swallowing it.
Health concerns to watch out for
Like all animals, bantam chickens can get sick sometimes. As a pet owner it's important to monitor the health of your chicken so that if there are any signs of illness such as sneezing coughing or lack of energy you can take action promptly by seeking veterinary care if necessary.
Common health concerns include mite infestations which appear on feathers or skin causing itching, feather loss and scabbing; worms which manifest in lethargy; respiratory infections which cause wheezing coughing sneezing nasal discharge etc.; egg-laying problems such as prolapse where an egg becomes stuck inside the hen's body leading to severe discomfort. Taking care of your bantam chickens will ensure good welfare for these lovely creatures while also being rewarding for you as a pet owner.
Tips for Bonding with Your Bantam Pet
Bonding with your bantam pet is an important step in developing a strong and trusting relationship with your feathered friend. One of the best ways to bond with your bantam is through daily interaction and handling. This can include holding and petting them gently, offering treats, and talking to them in a soothing voice.
It's also important to spend time around them so they get used to your presence and start to recognize you as their caregiver. Another way to bond with your bantam is by allowing them some time outside of their coop or enclosure.
This gives them the opportunity to explore their surroundings, stretch their wings, and interact with you more freely. Remember that bantams are social creatures, so spending time playing or cuddling together will go a long way in building a strong relationship.
Basic Training Techniques for Teaching Tricks or Commands
While bantams may not be as trainable as dogs or cats, they are still intelligent animals that can learn basic commands or simple tricks. A good starting point is teaching your bantam some basic verbal cues such as "come" or "stay".
You can then move on to more advanced tricks such as shaking hands or jumping through a hoop. One effective technique for training bantams is through positive reinforcement using treats.
This involves rewarding your bird every time they perform the desired behavior correctly. It's important to be patient during the training process since it may take some time for your bird to fully understand what you're asking of them.
Remember that training should always be done in short sessions and never forced upon your bird. Keep it fun and engaging by using positive reinforcement techniques so that both you and your feathered friend enjoy the experience!
Common Breeds of Bantams as Pets
The Silkie Breed: Feathered Fluffballs With a Calm Personality
Silkie bantams are one of the most popular breeds for those considering bantams as pets. These birds are instantly recognizable because of their fluffy feathers that feel almost like silk to the touch. They come in a variety of colors like black, white, gray and buff.
Silkies have a calm personality and are known for being docile and friendly, which makes them ideal for children or first-time chicken owners. These birds are also easily handled because they don't have sharp feathers or spurs.
The Cochin Breed: A Lovable Ball of Feathers That Can't Fly
Cochin bantams are another popular breed and they're known for their feathered feet, which make them look like little balls of fluff on legs. They come in several colors such as black, white, blue and buff.
Cochins can be quite large compared to other bantam breeds but their size doesn't stop them from being friendly family pets. They also can't fly very well so they're less likely to accidentally escape or fly over fences into neighboring gardens.
The Sebright Breed: A Beautifully Patterned Bantam With a Spritely Personality
The Sebright breed is known for its beautiful laced feather patterns that come in silver or gold varieties. These small bantams have a unique appearance that's sure to turn heads.
Sebrights have spritely personalities and are very active birds that love to run around outdoors all day long. They're highly intelligent birds who need regular mental stimulation from human interaction or toys.
Each breed has its own set of characteristics and personalities that make it unique among its counterparts. When choosing a bantam as a pet, it's important to consider these differences in order to find the perfect match for your lifestyle and personality.
Fun Facts About Bantam Chickens
Bantam Chickens: More Than Just a Pretty Face
Bantam chickens are fascinating creatures, and there's so much more to them than their cute appearance. Here are some fun facts about bantams that you might not know.
Bantams Don't Need Roosters to Lay Eggs
One of the most interesting things about bantams is that they don't need a rooster to lay eggs. These little birds can produce eggs all on their own, which makes them perfect for people who want fresh eggs but don't have the space for a full-sized chicken.
Bantams Can Fly
Despite their small size, bantam chickens are able to fly short distances. This means that they might be able to escape from an inadequate or poorly constructed coop or enclosure.
Bantams Are Great Mothers
Bantam hens make wonderful mothers and will often go broody, which means they will sit on their eggs until they hatch. They are fiercely protective of their chicks and will do whatever it takes to keep them safe.
Different Breeds Have Different Personalities
Just like with people, different breeds of bantams have unique personalities. Some may be more friendly or curious than others, while others may be more independent or skittish. It's important to research specific breeds before adopting one as a pet.
Bonus Fact: Bantams Sometimes Lay Tiny Eggs!
It's not uncommon for bantam chickens to lay smaller eggs than full-sized chickens. In fact, some breeds can even lay tiny "fairy" eggs that look like they belong in a dollhouse! While these miniature eggs may not be practical for cooking with, they sure are cute.
Conclusion
Bantams make excellent pets for anyone looking for a low-maintenance and friendly animal companion. Their small size makes them easy to handle and perfect for smaller living spaces, such as apartments or urban settings. Their social personalities and unique appearances also make them incredibly endearing pets that are sure to bring joy to any household.
If you're considering adding a new pet to your family, we highly recommend considering adopting a bantam chicken. They are relatively easy to care for, entertaining companions that will quickly become a beloved member of your household. Plus, by adopting rather than buying from breeders or pet stores, you'll be doing your part in reduce the demand for these animals in the commercial market.
So what are you waiting for? Give a bantam chicken the loving home they deserve!