Winter Garden Prep: Protecting Raised Beds & Potted Plants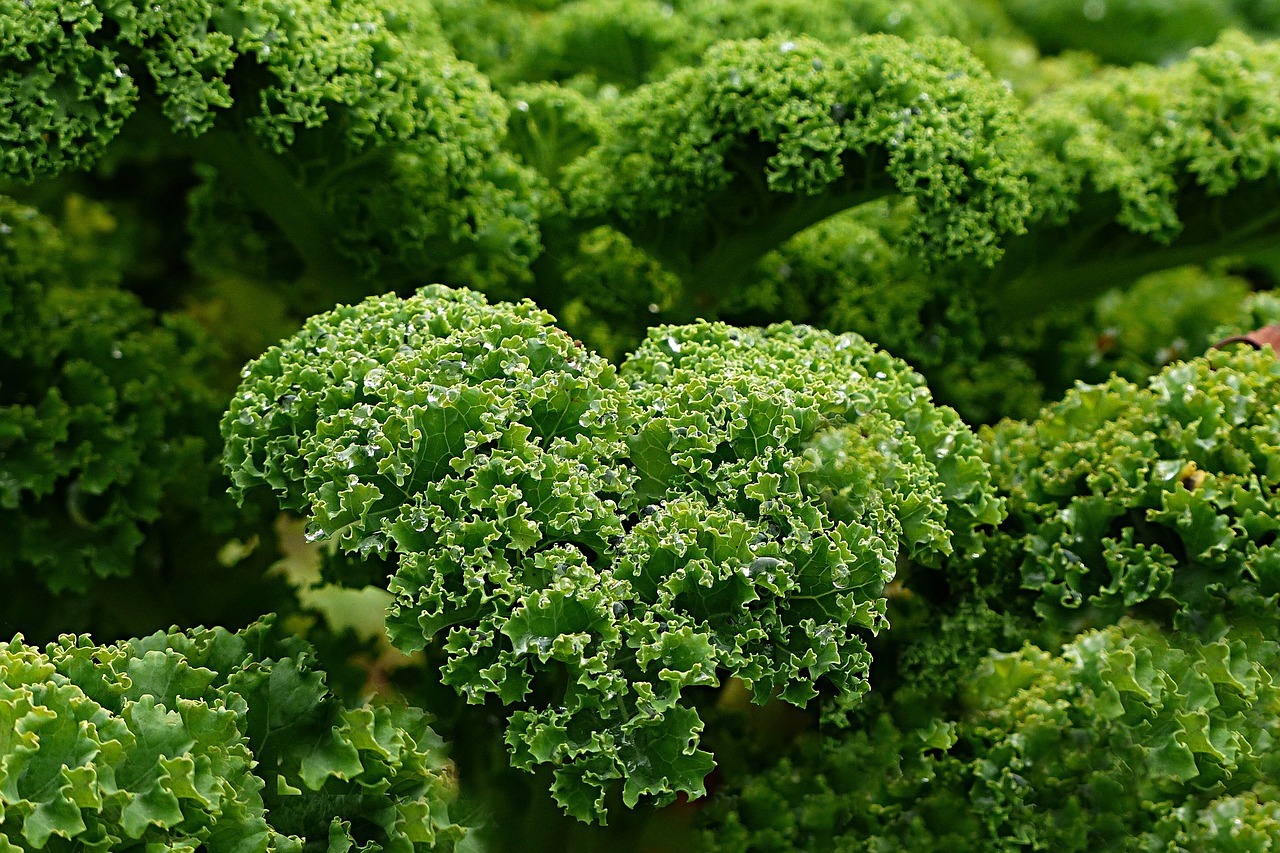 Winter might be a few months away, but it's never too early to start thinking about preparing our beloved plants for the colder months.
I have a variety of fruits and veggies growing in 3-5 gallon pots and two raised beds, including bell peppers, jalapeños, hot peppers, broccoli, kale, squash, cucumbers, peas, strawberries, blueberries, blackberries, raspberries, and even a small lavender plant.

My fruit bushes are still young and haven't fruited yet, so I'm particularly concerned about keeping them safe during winter.
Winter Prep for Potted Plants and Raised Beds
As the vibrant colors of autumn fade, and the chill of winter looms, I find myself taking extra care of my cherished potted plants and raised beds. Winter can be unforgiving, especially for potted plants, as their roots are more exposed to the cold elements. To ensure their survival and keep my garden thriving, I've delved into the world of winter garden preparation. Allow me to share my experiences and some practical tips on how to safeguard your potted plants and raised beds during the colder months.
Cozy Indoors for Potted Plants
The decision to move my potted plants indoors for winter was an easy one. As the temperatures begin to drop, I carefully transport each plant to the sheltered oasis of my garage. The garage provides an ideal overwintering space, with enough sunlight streaming through the windows to keep my green friends content. Before relocating them, I gently inspect each plant for any signs of pests or diseases, ensuring a healthy start to their indoor stay.
Once settled indoors, I maintain a watchful eye on my potted plants. Providing them with enough water is crucial during winter, as the dry indoor air can be dehydrating. I avoid overwatering, as it can lead to root rot, and instead, I follow a careful watering schedule, allowing the soil to dry slightly between waterings. Occasional pruning might be necessary to remove any dead or damaged foliage, promoting healthy growth during the dormant period.
Insulating Raised Beds with Mulch
While my potted plants bask in the warmth of my garage, I turn my attention to my precious raised beds. These thriving garden spaces have nurtured bell peppers, kale, strawberries, and an array of delightful veggies during the growing season. Now, they deserve some extra care to endure the winter months.
To protect the roots of my plants from the chilling temperatures, I lay down a comforting layer of mulch around the plants. Mulching not only acts as an insulating blanket but also helps retain moisture in the soil, ensuring my plants won't suffer from thirst during the winter dormancy. I choose organic mulch, such as straw or shredded leaves, as they break down over time, enriching the soil and providing nutrients for future growth.
As the mulch settles in, I take this opportunity to tidy up my raised beds. Removing any dead plant debris and fallen leaves not only keeps my garden looking neat but also helps prevent pests and diseases from overwintering in the soil. A clean bed is a healthy bed, after all!
Taking Care of Annual Vegetable Plants
As the sun sets on the growing season, I find myself savoring the final harvests from my vegetable garden, abundant with the flavors of peppers, broccoli, kale, squash, cucumbers, and peas. These delightful annuals have brought me joy and sustenance throughout the year, but now, it's time to bid them farewell as winter approaches. As the first frost kisses the leaves, these plants gracefully complete their life cycle, and I embark on the crucial task of preparing my garden for the dormant months ahead.
Honoring the End of the Season
As the days grow shorter and colder, my annual vegetable plants gradually begin to wither and cease their fruitful endeavors. I take a moment to appreciate their journey, from seed to harvest, and thank them for the bounty they've bestowed upon me. Their resilience and hard work have enriched my meals and nourished my soul.
The Importance of Timely Harvest
Before the first frost descends upon my garden, I make sure to harvest any remaining produce that has ripened. A plump red pepper, a bunch of vibrant kale leaves, or a perfectly ripe cucumber—they all deserve to be celebrated and savored. I gently detach them from their stems, handling them with care as I bid farewell to the last of the season's goodness.
Embracing Nature's Rhythm
As the chill of winter takes hold, my annual vegetable plants naturally begin to die back. I embrace this phase of the cycle, knowing that it is a natural part of the garden's rhythm. I resist the temptation to prolong their lives or force them to bear fruit out of season. Instead, I let nature take its course, trusting that the plants have fulfilled their purpose for this year.
Tidying Up the Garden Beds
With the final curtain call of my annual vegetables, it's time to tidy up the garden beds. I gently remove any remaining plant debris, leaves, and spent vegetation, being careful not to disturb the soil too much. This clean-up is more than just cosmetic; it serves a vital purpose in preventing any pests or diseases from finding shelter in the garden during the winter months.
Composting for Renewal
Rather than discarding the plant debris, I take advantage of this organic resource and add it to my compost pile. Composting allows nature to work its magic, breaking down the plant matter into nutrient-rich humus that will enrich my garden's soil come spring. It's a beautiful cycle of renewal, where what was once the life force of my annual vegetables becomes the lifeblood of the garden's future growth.
Setting the Stage for Next Year's Garden
By tending to my annual vegetable plants and maintaining a clean and tidy garden bed, I set the stage for a healthier and more productive garden in the following year. Removing plant debris prevents the carryover of pests and diseases, reducing the risk of future plant health issues. Additionally, proper garden care during the winter months helps ensure that the soil remains healthy and fertile for the upcoming growing season.
What to Do with Perennials and Root Dwellers
I find myself drawn to my perennial plants, the steadfast companions of my garden. Among them are the cherished strawberries, blueberries, blackberries, and raspberries—hardy souls that endure the changing seasons, adding a burst of sweetness to my garden year after year. While these plants can brave the winter outdoors, I know that their well-being requires some extra TLC, especially in colder regions like Zone 5. So, I've donned my gardening gloves and rolled up my sleeves, ready to provide the care they deserve.
Embracing the Perennial Resilience
As winter approaches, I take a moment to marvel at the resilience of my perennial plants. Despite the frost-kissed mornings and biting winds, they stand tall, their roots deeply anchored in the soil. These plants have adapted to survive harsh conditions, and I am in awe of their ability to withstand the challenges of nature. It fills my heart with gratitude, knowing that they will grace my garden once again come spring.
Insulating Wide Buckets with Love
To protect my cherished perennial fruit bushes, I've decided to take an extra step in safeguarding their well-being. Since they reside in wide buckets rather than in the ground, I know they may need a bit more protection from the elements. So, I lovingly surround their containers with layers of straw or burlap, creating a cozy blanket that shields their roots from freezing temperatures. This simple act of insulation helps maintain a stable and comfortable environment for my plants, ensuring they can weather the winter with ease.
Providing the Gift of Winter Moisture
As temperatures continue to drop, I recognize the importance of providing my perennial fruit bushes with enough moisture during their winter dormancy. Before the ground freezes, I gently water the plants, allowing the soil to absorb the precious liquid. This well-timed hydration ensures that the plants have enough moisture to sustain them during the colder months when water may be scarce. By providing this gift of winter moisture, I'm nurturing the root systems and supporting their readiness for the upcoming spring growth.
Mulching for Added Protection
While I've taken steps to insulate the wide buckets, I also know that mulching can offer additional protection to my perennial plants. I spread a layer of organic mulch, such as straw or wood chips, around the base of each bush. Mulching acts as an insulating barrier, helping to regulate the soil temperature and protect the roots from extreme fluctuations. It also helps suppress weed growth and keeps the soil moist—a win-win for my plants' health and overall garden maintenance.
Appreciating the Winter Landscape
As winter settles in, I take time to appreciate the beauty of the garden in its dormant state. The delicate snowflakes dance gracefully on the branches of my fruit bushes, transforming them into stunning sculptures. The tranquility of the winter landscape allows me to reflect on the seasons gone by and dream of the vibrant growth that awaits in the spring.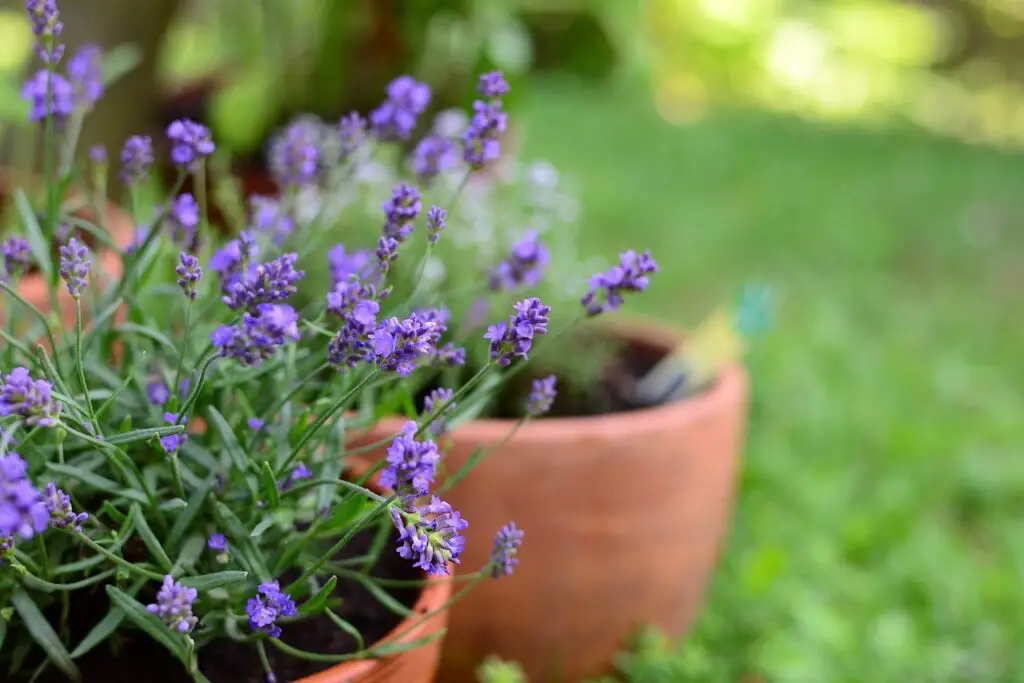 Lavender Love and Winter Care
Ah, lavender, my aromatic friend! In the sun-drenched days of summer, its fragrant blooms painted my garden with hues of purple and blue. As the days grow shorter and the winter winds begin to whisper, I turn my attention to this beloved hardy perennial, understanding that its winter care requires thoughtful consideration.
Embracing Lavender's Hardy Nature
Lavender, with its intoxicating scent and delicate beauty, holds a special place in my heart. As a hardy perennial, it possesses a natural resilience that allows it to withstand various weather conditions. However, I've come to learn that lavender's cold tolerance can vary depending on the variety and the climate it calls home.
Assessing Lavender's Winter Tolerance
Living in Zone 5, where winter temperatures can dip below freezing, I know that some lavender varieties can endure mild winters outdoors. These rugged cultivars brave the cold, finding solace in the protective embrace of the soil. Yet, my beloved lavender plant resides in a pot, which presents different considerations for its winter care.
Playing it Safe: Bringing Lavender Indoors
In an abundance of caution, I've decided to bring my lavender plant indoors for the winter. By offering it a cozy refuge within the confines of my home, I ensure that it will thrive and remain vibrant throughout the colder months. The decision is a delicate balance between lavishing it with the warmth and care it deserves and safeguarding it from potential frost damage.
Choosing the Perfect Spot
As I carefully transport my lavender indoors, I seek out the ideal spot for its winter abode. A sunny windowsill serves as the perfect sanctuary, providing ample sunlight to nourish its green foliage. Lavender, much like a sunseeker, craves the sun's embrace, and this sunny spot will be its sanctuary during the darker days of winter.
Adjusting Watering and Care
Once settled in its new winter home, I make slight adjustments to my lavender's care routine. The indoor environment can be drier than the outdoors, so I ensure that its soil remains adequately moist without becoming waterlogged. I use well-draining soil and water the plant sparingly, allowing the top inch of soil to dry before the next watering.
Pruning and Grooming
During the winter, I continue to care for my lavender with occasional pruning and grooming. I gently remove any withered or yellowed leaves and faded blooms, encouraging new growth and maintaining the plant's vigor. Pruning also helps control the plant's size, ensuring it doesn't become too leggy or overgrown.
Delighting in Lavender's Fragrance
As the winter days stretch on, my indoor lavender continues to enchant me with its captivating fragrance. Each time I brush against its leaves, the aromatic oils are released, filling the air with a calming and soothing scent. Its presence brings a touch of summer's warmth to the coldest of winter days, reminding me of the beauty that lies ahead when spring returns.
Preparing for Frost Dates and Regional Considerations
Being aware of your region's average first frost date is essential for successful winter garden prep. In Zone 5, my frost date typically falls around mid-October. Knowing this crucial information allows me to plan ahead and take appropriate measures to protect my plants from the impending cold.
Understanding Frost Dates and Their Significance
Frost dates represent the average date of the first frost in a particular region, and they play a pivotal role in determining the timing of various gardening activities. The first frost marks the transition from the growing season to the dormant period, when temperatures drop significantly and pose a threat to many plants.
Identifying Your Region's Frost Date
Finding your region's frost date is relatively easy with the help of online resources or local gardening centers. You can also consult the USDA Plant Hardiness Zone map, which divides the United States into different zones based on their average minimum winter temperatures. Knowing your zone will give you valuable insights into the best times to plant and the types of plants suitable for your area.
Winterizing for My Zone: Preparing for the Chilling Cold
In Zone 5, where I reside, the winter weather can be quite challenging for gardening. To ensure my plants' survival and keep my garden flourishing, I take proactive measures to prepare for the frosty temperatures that lie ahead.
Selecting Frost-Tolerant Plants
Choosing the right plants that can withstand colder temperatures is fundamental to successful winter gardening. Cold-hardy vegetables like kale, carrots, and Brussels sprouts thrive in Zone 5 and provide a bountiful harvest even during colder months. Additionally, perennial herbs like rosemary and thyme can endure the winter chill and add aromatic delights to my indoor cooking.
Adding Frost Covers for Sensitive Plants
For more delicate plants that may struggle with freezing temperatures, I provide frost covers to offer protection from the cold. Frost covers come in various forms, from old bed sheets to specialized fabric covers, and they create a barrier against frost while allowing light and air to pass through. I ensure that my sensitive plants are adequately covered before the first frost hits.
Cold Frames: Creating Mini Greenhouses
Cold frames are an excellent option for extending the growing season and providing extra protection for my plants. These mini greenhouses capture sunlight and warmth, creating a microclimate that shields the plants from harsh winter conditions. I construct my cold frames using old windows or transparent materials, and they prove invaluable in nurturing my more delicate plants throughout the winter.
Regional Considerations: Tailoring Your Winter Garden Plan
While Zone 5 winters present their own unique challenges, it's crucial to consider regional variations within the zone as well. Microclimates and local weather patterns can influence gardening success, and being mindful of these factors helps me make informed decisions for my winter garden.
Embracing Microclimates
Within Zone 5, microclimates can exist due to variations in elevation, proximity to bodies of water, or even the urban heat island effect in cities. I observe my apartment's surroundings to identify any potential microclimates that may offer slightly milder conditions for specific plants. Utilizing these microclimates strategically can make a significant difference in my winter gardening endeavors.
Local Weather Patterns and Forecasting
Staying updated with local weather forecasts becomes essential during the colder months. Keeping track of impending cold fronts or unusually cold nights allows me to take preventive actions, such as providing extra insulation or moving more sensitive plants indoors temporarily.
Learning from Local Gardeners and Communities
Engaging with local gardening communities and experienced gardeners in my area has been invaluable for learning region-specific tips and tricks for successful winter gardening. These seasoned gardeners share their experiences, insights, and favorite winter crops, enriching my own gardening knowledge and helping me adapt to the unique challenges of gardening in Zone 5.
Conclusion
As my first winter approaches as a raised bed gardener, I'm excited to see how my preparations will pay off. By moving my potted plants indoors, mulching my raised beds, and providing the necessary care for my perennial fruit bushes, I hope to ensure a thriving and productive garden next spring. Don't forget to consider your specific climate and zone when prepping your garden for winter. With proper care and attention, we can all protect our precious plants and enjoy the fruits of our labor for the seasons to come.