Chicken Owners in Idaho: Dealing with Predators, Winters, and Summers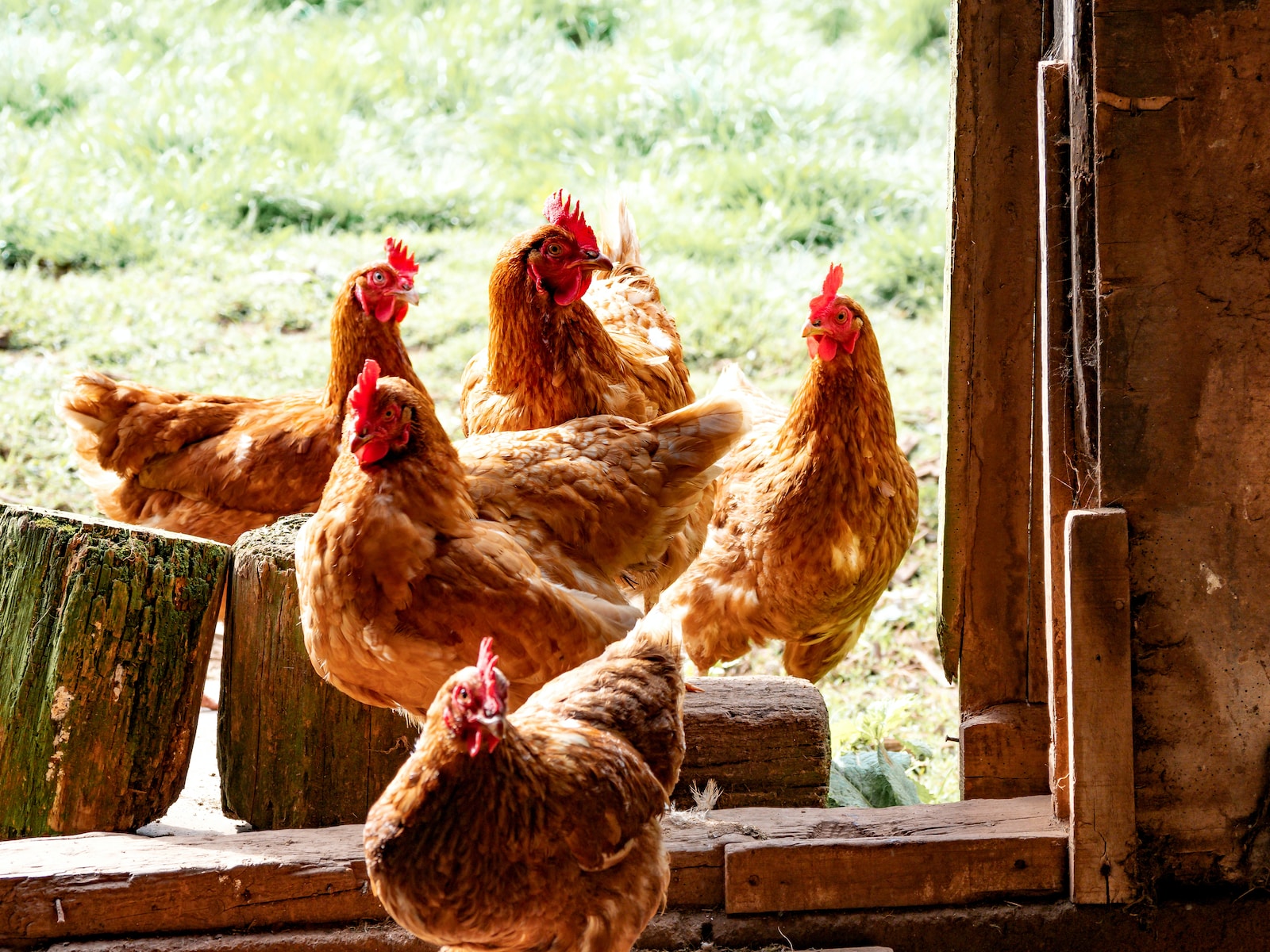 Living in Idaho and raising chickens can be a rewarding and fulfilling experience. The vast open spaces and beautiful landscapes provide a great environment for these feathered friends. However, like any other chicken owner, we face our fair share of challenges. In this article, I will share my personal experiences as a chicken owner in Idaho, discussing the predators we have to deal with and how we handle the severe cold during the winter months.
Predators in Idaho: Hawks, Raccoons, and Cats
Predators can pose a significant threat to our beloved chickens, and here in the Treasure Valley, we have encountered several potential predators that we need to be vigilant about. Hawks are formidable hunters that can swoop down from the sky with incredible speed and precision. Their sharp talons and beaks can cause serious harm to our flock, making them a top concern for chicken owners in the area.

Another crafty predator we have to contend with is the raccoon. These intelligent creatures are notorious for their ability to sneak into coops under the cover of darkness. Raccoons are known to be excellent climbers and problem solvers, making it crucial for us to fortify our coop against their intrusion. A single raccoon attack can result in the loss of multiple chickens, which is why we take preventive measures seriously.
Cats, whether they are feral or domestic, can also pose a risk to our chickens. While some cats may coexist peacefully with chickens, others may see them as potential prey. Cats are agile and stealthy predators, capable of stalking and pouncing on unsuspecting birds. It's important to note that not all cats pose a threat, especially if they are accustomed to living harmoniously alongside chickens. However, it's wise to exercise caution and ensure the safety of our flock.
To protect our chickens from these predators, we have implemented a range of preventive measures. Firstly, we have constructed a sturdy and secure coop that is specifically designed to be predator-proof. The coop is made using solid materials and reinforced with strong wire mesh to prevent any unwanted entry. This includes ensuring that there are no gaps or openings that could allow predators to gain access to the coop.
In addition to a secure coop, we have taken steps to protect our chickens from aerial attacks by installing a roof on the run. This helps to deter hawks from swooping down and targeting our flock from above. By providing a solid overhead barrier, we significantly reduce the risk of hawks preying on our chickens.
Regular inspections of the coop are essential to maintaining its security. We thoroughly examine the coop for any potential weak spots or signs of damage. This includes checking the integrity of the wire mesh, reinforcing any areas that may have weakened over time, and repairing any gaps or openings that could serve as entry points for predators. By staying proactive and vigilant, we can ensure the continued safety of our chickens.
Identifying and addressing potential predators is an essential part of being a responsible chicken owner in Idaho's Treasure Valley. Hawks, raccoons, and cats are among the predators we need to be mindful of, as they can pose a significant threat to our flock. By constructing a predator-proof coop, installing a roof on the run, and conducting regular inspections, we can mitigate the risk and protect our chickens from harm. Remember, the safety and well-being of our feathered friends should always be a top priority.
Dealing with Severe Cold in Winter
When it comes to dealing with the severe cold of Idaho winters, providing our chickens with a draft-free and well-insulated coop is paramount. Insulation plays a crucial role in maintaining a warm and cozy environment for our feathered friends. We use materials such as straw or wood shavings as bedding, which not only provide comfort but also act as an additional layer of insulation. It's important to regularly clean the coop and replace the bedding to ensure a clean and dry living space.
To supplement the natural warmth generated by the chickens themselves, we also install a heat lamp in the coop. However, it's essential to prioritize safety when using heat lamps. We take extra precautions by placing the heat lamp in a secure location, away from any flammable materials. Ensuring that the heat lamp is securely fastened minimizes the risk of accidental falls or contact with the chickens. Regularly checking the heat lamp and its electrical connections is crucial to prevent any potential fire hazards.
Despite the cold temperatures, chickens have a remarkable ability to regulate their body temperature and withstand the cold. They have built-in down coats, which act as natural insulation and help keep them warm. Additionally, chickens have a unique behavior of huddling together during cold weather. This communal warmth, coupled with their cozy coop, contributes to their overall comfort and protection from the cold.
Water is an essential element for chickens, even during winter. However, ensuring that their water doesn't freeze can be a challenge. To tackle this issue, we utilize heated waterers or regularly replace the water throughout the day. Heated waterers provide a constant source of unfrozen water, ensuring that our chickens stay hydrated even in freezing temperatures. Regularly checking the waterers and making necessary adjustments or replacements is crucial to prevent dehydration.
It's important to note that while our efforts aim to provide a warm and comfortable environment for our chickens during winter, we must also allow for proper ventilation. Good airflow helps prevent the buildup of moisture and ammonia, which can lead to respiratory issues for the birds. Striking a balance between insulation and ventilation is key to maintaining a healthy and cozy coop.
Dealing with the severe cold of Idaho winters requires careful attention and preparation as chicken owners. Providing a draft-free and well-insulated coop, using bedding for additional warmth, installing heat lamps with safety measures in place, and ensuring a constant supply of unfrozen water are essential steps. By creating a cozy and protected environment, we can help our chickens weather the winter months comfortably and ensure their overall well-being.
Summers: A Bigger Challenge for Chickens in Idaho
Interestingly, the summers in Idaho present more challenges for our chickens than the winters. The scorching heat and dry climate can be taxing for these birds. To help them cope, we provide ample shade in the coop and run area. Planting trees or installing shade cloth can create cool spots where chickens can escape the direct sun.
Proper hydration is crucial during the hot summer months. We make sure to provide plenty of fresh water and regularly check it to ensure it is not depleted or contaminated. Adding electrolytes to their water can help replenish essential nutrients lost through heat stress.
In addition to shade and hydration, we also adjust their diet during the summer. Feeding them water-rich foods such as juicy fruits and vegetables can help keep them hydrated and cool. We also avoid feeding them heavy or high-protein meals during hot days, as it can increase their metabolic heat production.
During extremely hot days, we sometimes set up misters or sprinklers near the coop to create a cooling effect. Chickens enjoy playing in the water and it helps to lower their body temperature. However, it's important to ensure that the misters or sprinklers are not directly hitting the coop or causing excessive moisture inside.
Another challenge during summers in Idaho is the presence of flies and other pests. These pests can irritate chickens and spread diseases. To combat this, we regularly clean the coop, remove any accumulated droppings, and use fly traps or natural repellents to control the pest population. Maintaining good hygiene and cleanliness is essential to keep our flock healthy and comfortable.
Conclusion
Being a chicken owner in Idaho comes with its own set of challenges. Predators such as hawks, raccoons, and cats pose a threat to our flock, requiring us to take preventive measures to protect them. The severe cold during winter can be managed by providing a draft-free coop, insulation, and supplemental heat. Surprisingly, the scorching hot summers present a bigger challenge, requiring shade, proper hydration, and adjustments to their diet. By understanding the specific challenges of our region and implementing appropriate measures, we can ensure the well-being and safety of our feathered companions throughout the year.