Preventing Chickens from Hiding Eggs: Strategies and Tips for Easy Collection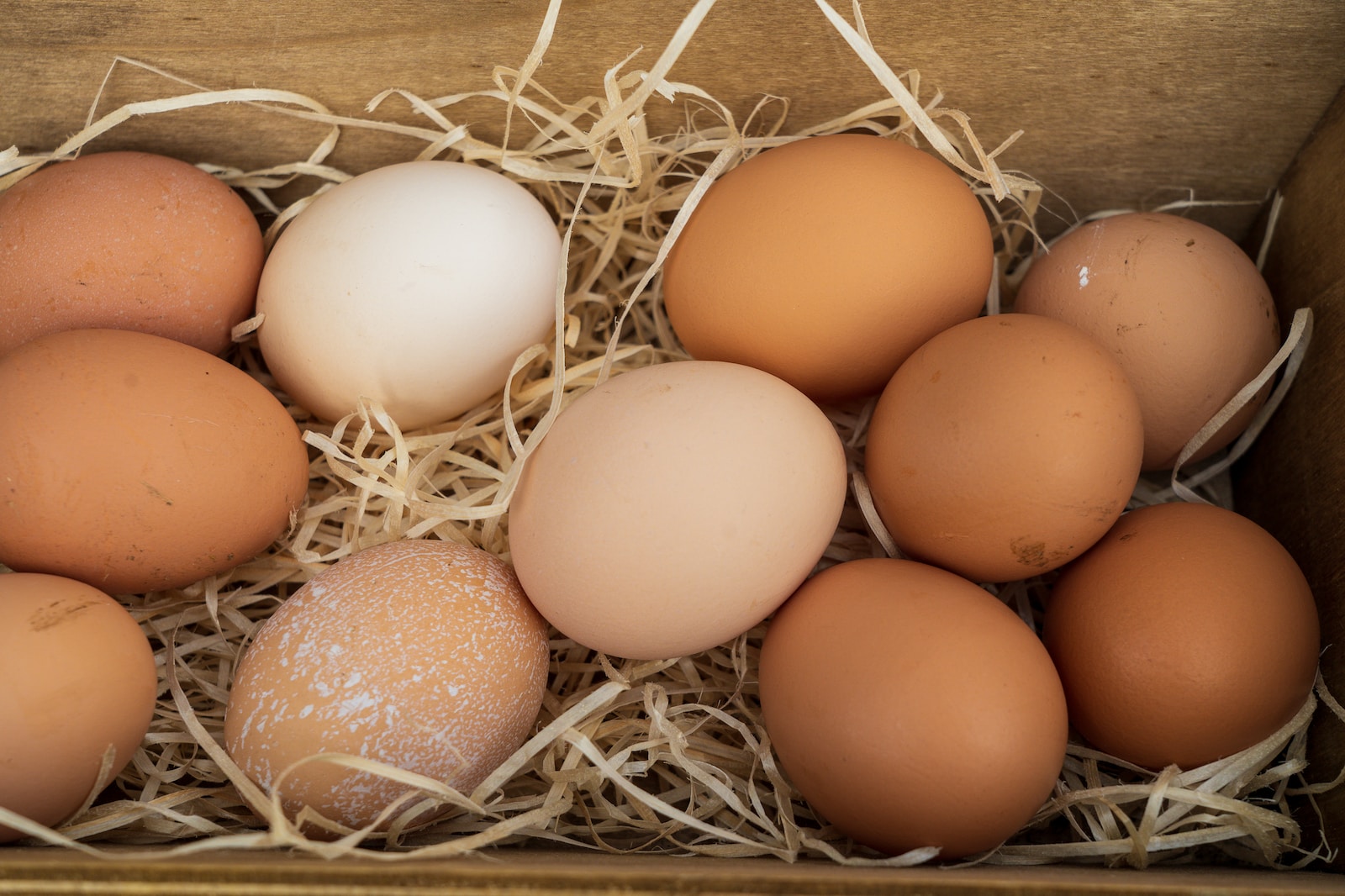 As an experienced chicken owner, one of the challenges I've faced is the frustration of finding hidden eggs. Chickens have a natural instinct to seek out secluded spots to lay their eggs, which can make it difficult for us to locate and collect them. In this article, I will share my personal strategies and tips on how to prevent chickens from hiding their eggs, ensuring that you can easily gather them and enjoy the rewards of your flock's hard work.
Understanding Why Chickens Hide Their Eggs

Chickens have a natural instinct to protect and preserve their eggs, just as their wild ancestors did. In the wild, chickens would carefully select hidden and secure spots to lay their eggs, away from the prying eyes of predators. This behavior allowed them to ensure the survival of their offspring by minimizing the risk of their eggs being discovered and destroyed.

Despite centuries of domestication, this instinct remains deeply ingrained in chickens. Even though they may live in the safety of our coops and backyard environments, they still possess a strong drive to find secluded locations to lay their eggs. It's important to recognize and respect this natural behavior when addressing the issue of chickens hiding their eggs.
For chickens, laying eggs is an intimate and vulnerable process. They seek out quiet, private spaces where they feel safe and protected. This instinctual behavior is not a deliberate attempt to frustrate chicken owners but rather a survival mechanism that has been passed down through generations.
Within their coop or the surrounding environment, chickens will explore various nooks and crannies in search of the perfect spot to lay their eggs. This can include corners, beneath bushes, behind objects, or even in the tall grass. They may also be attracted to areas that provide cover or resemble the natural environment they would seek in the wild.
Understanding this instinctual behavior helps us approach the issue with empathy and a sense of appreciation for our chickens' natural instincts. It reminds us that the challenge of preventing chickens from hiding their eggs is not about trying to suppress their natural behaviors, but rather finding a balance between their instincts and our desire to easily collect the eggs they lay.
Provide Suitable Nesting Boxes
One of the most effective ways to prevent chickens from hiding their eggs is to provide them with suitable nesting boxes. Nesting boxes serve as designated areas where chickens can lay their eggs, making it easier for you to locate and collect them. A nesting box should be dark, comfortable, and private, replicating the conditions chickens naturally seek.
Consider the size of your flock when determining the number of nesting boxes needed. As a general guideline, one nesting box per four to five chickens should be sufficient. The boxes should be placed at a height that is easily accessible to your chickens, but also low enough to prevent them from attempting to lay eggs in undesirable locations.
Strategic Placement of Nesting Boxes
The placement of nesting boxes plays a crucial role in encouraging chickens to lay their eggs in the designated area. Position the nesting boxes in a quiet and low-traffic section of the coop, away from roosting areas and feeders. Chickens prefer privacy when laying eggs, so placing the nesting boxes in a secluded corner or against a wall can help create the desired environment.
Additionally, consider providing curtains or dividers for the nesting boxes. These can be as simple as hanging a piece of cloth or placing a board to create a sense of privacy and security. Chickens will feel more comfortable and inclined to use the nesting boxes when they have a secluded and cozy space.
Regular Egg Collection
Consistent and timely egg collection is essential to discourage chickens from hiding their eggs. Make it a daily routine to check the nesting boxes and collect any eggs present. Chickens may be less likely to hide their eggs if they notice that their eggs are consistently being removed.
Remember to handle the eggs with care during collection to prevent breakages. Cracked or broken eggs can attract chickens to peck at them, potentially leading to egg-eating behavior.
Provide Adequate Lighting
Chickens prefer to lay eggs in well-lit areas. By ensuring that your coop has sufficient lighting, you can encourage your chickens to lay their eggs in the designated nesting boxes instead of seeking out dark corners or hidden spots. Natural light is ideal, but if your coop lacks windows or access to natural light, consider installing artificial lighting to simulate daylight.
Regularly Inspect and Block Undesirable Nesting Spots
Closely inspect your coop and the surrounding area for any potential hiding spots or nests that chickens may have created. Look for areas with accumulated straw, leaves, or other nesting materials. By identifying and blocking off these locations, you can redirect your chickens' egg-laying behavior towards the designated nesting boxes.
Use materials such as wire mesh, boards, or rocks to prevent access to undesirable spots. Be thorough in your inspection, as chickens can be resourceful and find the most unexpected places to hide their eggs.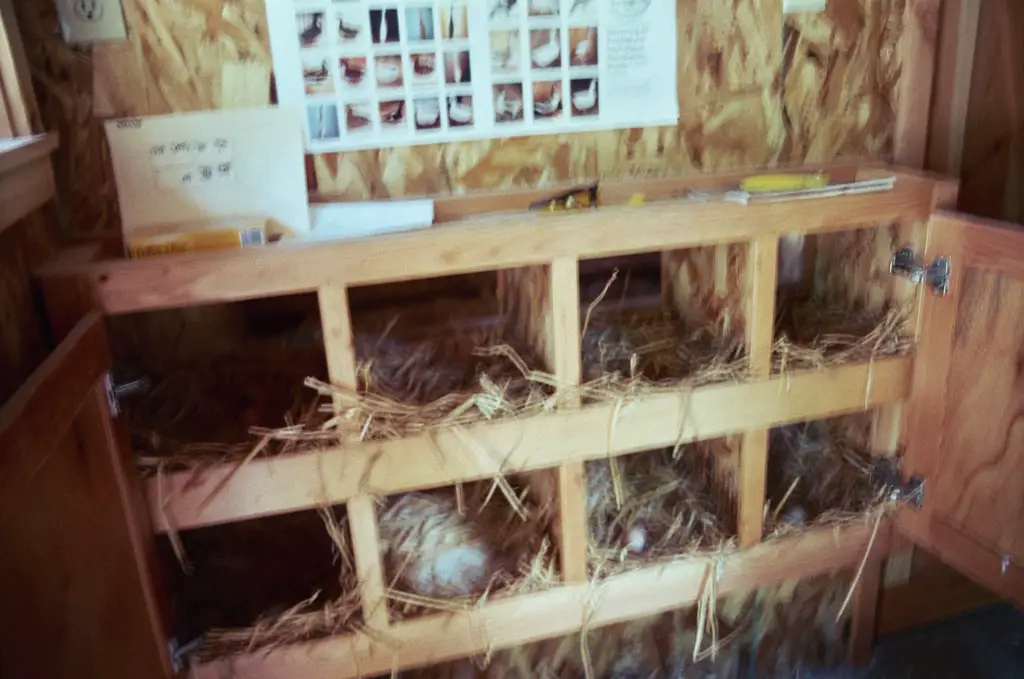 Encourage Nesting Behavior in the Nesting Boxes
To further encourage your chickens to use the nesting boxes, you can take a few additional steps. Start by placing fake or ceramic eggs in the nesting boxes. Chickens are creatures of habit, and when they see eggs already present in the nesting boxes, they are more likely to lay their eggs there as well.
You can also add soft nesting materials such as straw or wood shavings to the nesting boxes. The texture and comfort of these materials will make the nesting boxes more appealing to your chickens, enticing them to lay their eggs there. Make sure to regularly clean and replace the nesting materials to maintain cleanliness and prevent the buildup of pests.
Monitor and Address Stress Factors
Stress can also contribute to chickens hiding their eggs. It's important to ensure that your chickens are not experiencing excessive stress, as this may lead them to seek out secluded spots to lay their eggs. Some common stressors for chickens include overcrowding, inadequate nutrition, predator threats, or sudden changes in their environment.
Provide your chickens with a spacious and well-ventilated coop, allowing them enough room to move around comfortably. Ensure they have access to a balanced and nutritious diet to support their overall health and egg production. Additionally, take steps to protect your flock from predators and minimize disturbances in their environment.
Observation and Behavior Monitoring
By observing your chickens' behavior, you can gain valuable insights into their egg-laying patterns and habits. Spend time watching them to identify any signs that they may be preparing to lay eggs. Watch for behaviors such as squatting or inspecting nesting areas. This will help you anticipate when and where they are likely to lay their eggs, making it easier for you to locate and collect them promptly.
Patience and Persistence
Preventing chickens from hiding their eggs requires patience and persistence. Even with all the preventive measures in place, there may still be instances where chickens manage to find creative hiding spots. In such cases, it's important to remain diligent and continue searching for hidden eggs. Regularly check alternative locations, such as corners, under bushes, or behind objects in the coop or the surrounding area.
Remember that each chicken may have its own preference for laying eggs, so it's essential to adapt your strategies based on their behavior and preferences. With time and consistent effort, you will become more adept at identifying and preventing egg-hiding behavior in your flock.
Conclusion
While chickens have a natural instinct to hide their eggs, there are several strategies you can employ to prevent them from doing so. Providing suitable nesting boxes, strategically placing them, regular egg collection, adequate lighting, blocking off undesirable nesting spots, encouraging nesting behavior, monitoring stress factors, observing behavior patterns, and maintaining patience and persistence are all key elements in successfully preventing chickens from hiding their eggs. By implementing these strategies, you can ensure a more enjoyable and convenient egg-laying experience, making the most of the rewards that your flock brings to your homestead or backyard.